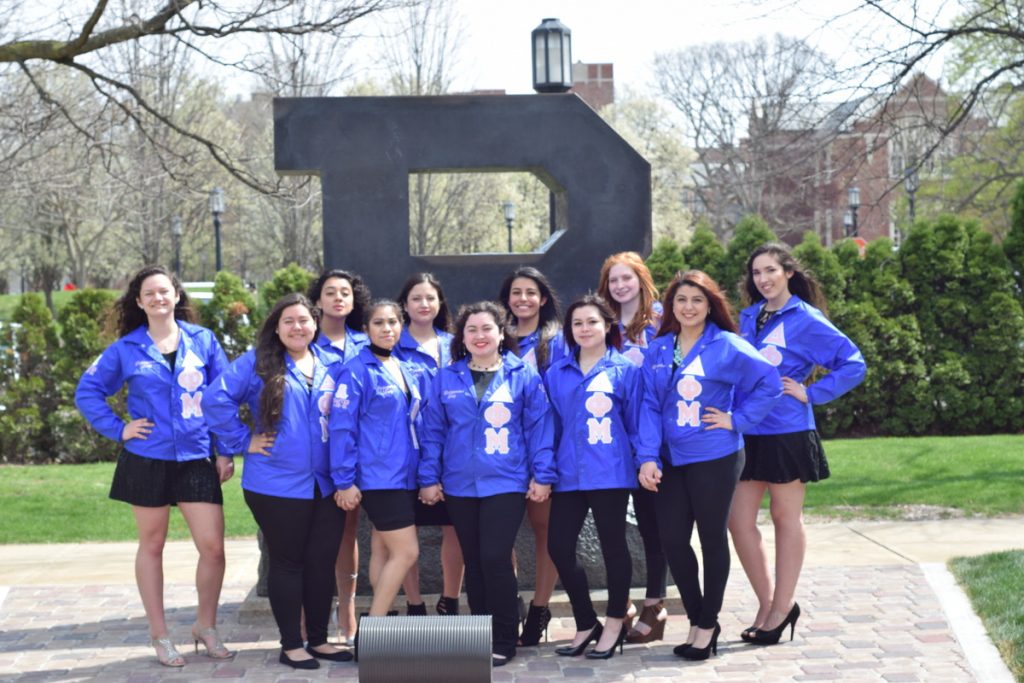 Welcome from the President
I'm so glad that you've come to visit the website of Delta Phi Mu, Amazing Alpha Chapter! Take a look around to see what we and our alumnae sisters from Purdue University have been up to.
Delta Phi Mu is a Historically Latina, Culturally-Based Service and Social Sorority that reaches out to all women who are interested in continuing higher education, pursuing professional goals, participating in intercultural exchange, and being a part of a true sisterhood. Our motto, "La Esperanza del Futuro Esta en las Manos de la Mujer", "The Hope of the Future Lies in the Hands of the Woman", epitomizes the strength and faith we have in our sisters. I truly have found L.O.V.E. in this organization that is so much greater than the sum of its parts. With our pillars, Scholarship, Service, and Sisterhood, we strive to maintain a truly distinguished reputation on campus.
Please feel free to browse these pages and see why I chose to become a Distinguished Lady of Delta Phi Mu Sorority, Inc. If you have any questions, feel free to contact me or any of the other sisters!
With L.O.V.E.,
Brenda Balcazar
Alpha Chapter, President
Delta Phi Mu Sorority, Incorporated
Check out some new pictures!
---